Meet Our Team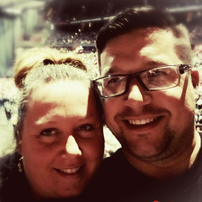 Kathy
Founder and Lead Field Investigator
Scott
Co-Founder, Field Investigator and Team Photographer
(Members since October 2009)
The field of the paranormal was calling for Kathy since she was a child, but in 2009 the calling eventually became too stronger to ignore. On October 13, 2009 South East Wisconsin Paranormal Investigation Team was founded. Through the years, Kathy and Scott have investigated everything from cemeteries, residential homes, businesses, a zoo and even an Aircraft Carrier together as well as with their team. They have together formed a team of individuals that brings together different strengths that complement the mission of the team, which is to provide an unbiased opinion of what the evidence proves or disproves based on the facts that are found during an investigation.
If you would like to contact Scott or Kathy, you can email either of them at:
sewpit@gmail.com
---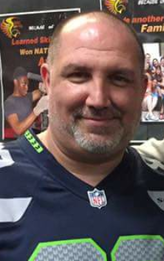 Rich
Field Investigator
(Member since July 2011)

I was born in Racine and currently live in Sturtevant. I work full time at Birchwood Transport in Kenosha were I am the Fleet Maintenance Manager, I have been with the company for 20+ years. I am married and have two kids, ages 11 & 18. I have always been interested in the paranormal and the possibilities that something else is out there. I am however a skeptic. I have never investigated before nor have I had any previous "experiences". I look forward to investigating claims and also debunking them to get the truth out of each investigation. I hope to be able to share my experiences, paranormal or not, with those who are also eager to learn. I also enjoy traveling to Las Vegas at least once a year & I am a member of the TWC on-line racing league on Tuesday nights, besides that I am into Nascar, Football ( Seahawks ) & the Brewers.
---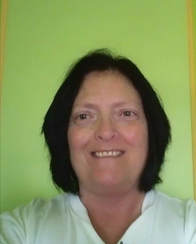 Debby
Field Investigator
(Member since August 2011)

I have been interested in the paranormal most of my life. While others in my 3rd grade class were checking out books about horses and race cars, I was checking out books about Big Foot and UFO's. I have been touched and spoken to by spirits. A strong bond with animals has helped me communicate with pets that have passed and those that are still with us. In addition to the paranormal, my interests include reading, going to Brewers games with my daughter, volunteering at a no-kill cat shelter and learning the fascinating art of real estate investing. Thou we may never understand what causes the other side to be in our present, I do not doubt that they are with us in some form. Being a part of S.E.W.P.I.T is a rewarding experience and educational.
---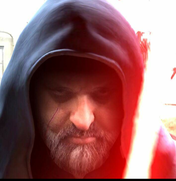 Rob
Field Investigator
(Member since November 2014)

He doesn't need to say a lot to be heard.


---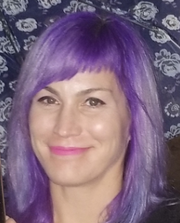 Amy
Field Investigator in Training
​(Member since October 2017)
I've always loved a good ghost story and have been drawn to the paranormal since I can remember. I also enjoy finding out the history of places and lives (and sometimes deaths) of their past inhabitants. Deep down I am a bit of a skeptic, but I would be excited if I ran across something I could not explain. I am looking forward to learning more about investigating the paranormal and excited to see the places it brings us! I have been married (on Halloween) for 20 years to Rob, who has been a team member since 2013. We have 2 children and 2 grandchildren. I like to read, camp and craft.

---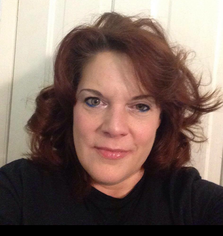 Kerry
Field Investigator in Training
(Member since October 2017)


Although I consider myself a paranormal addict, I am new to the actual workings of the paranormal field though I've had several personal experiences throughout my life starting from a young age. Those experiences have lead me on this path to find out more about what happens to the spirit when the physical body is gone.
My belief that to be a credible investigator one must have not only an open mind but also exercise due diligence to rule out all other explainable possibilities so that the final result is undeniable evidence.
Originally from Milwaukee, Wisconsin, I've also lived in South Carolina, Texas, Germany and even the Middle East from time spent serving in the military.
I currently live in Racine in a home that was built in the 1800's and have occasional visits from my "house ghost" Lilly
(I really hope she likes the name I've selected for her).
I have always been fascinated by unexplained phenomenon and have an appreciation for all things out of the ordinary. I also love to learn about historical places and all the stories they have to tell. With that being said, I am looking forward to working with S.E.W.P.I.T. and serving the Southeastern Wisconsin region!
---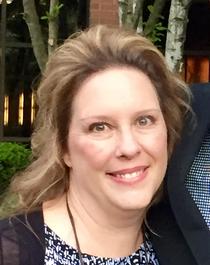 Jenny
Field Investigator in Training
(Member since November 2017)

​My husband, Rich, is a long-standing member of SEWPIT. Our daughter, son and two grandchildren mean everything to us. I have an analytical mind and adventurous approach to life in general. I enjoy traveling the world, meeting new people and experiences, and knowing my logical mindset will beneficial as we explore and investigate the supernatural.
---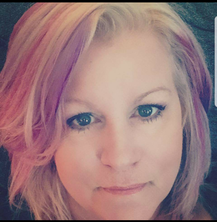 Sandy 
Auxiliary Investigator
(Member since October 2013)

I am a 911 dispatcher with 3 grown children, and a wonderfully supportive husband, who encourages my interest in paranormal investigating, but also asks that I never ask him to join me in that pursuit.
As far back as I can remember, I've always been interested in the paranormal. As a child my mom told me stories of a couple of experiences she had, and as a preteen I experienced a couple myself. During school I ready every book on the paranormal that I could get my hands on. In fact, my school librarian teased me that I had read every one ever written.
As an adult, I watch all the paranormal shows on TV. I keep hoping there will be that "Aha" moment where the proof of spirits, ghosts is shown. A couple of years ago I visited the Stanley Hotel in Colorado. I found the history and stories fascinating. I did not see or experience anything there, but my daughter (who was with me) did. Of course, she only recently told me about other experiences she had as a child. Needless to say, all this just made me want to find out what was up with this paranormal stuff.
Last fall I had the opportunity to go on an investigation with SEWPIT (thanks to my co-worker and friend Gina). I found the whole investigation process fascinating and now I am hooked. I look forward to learning more and assisting the team any way I can.
---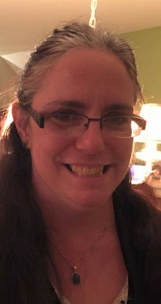 Becky
Auxiliary Investigator
(Member since October 2011)

Becky enjoys paranormal investigating to help our clients understand what is causing unknown disturbances at their homes. She has been married since 2013 and had a "Haunted Honeymoon" with stops at the Mason House Inn in Iowa, The Argo in Nebraska, the Congress Plaza Hotel in Chicago. The main stay was at the infamous Stanley Hotel in Colorado where they stayed in the Steven King room.



---
our Coast-To-coast Investigators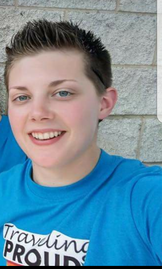 Kez
Auxiliary Investigator
(Member since November 2016)
She speaks volumes, just not right now!
You can always follow her on her website blog
travelingproud.com
---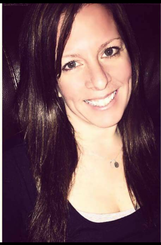 Gina
Auxiliary Investigator and Assistant Case Liaison
(Member since September 2011)

Since experiences as a very young child, and then after the death of my father when I was 8…. It was then at a young age, it became a quest to have just one of those experiences to be my father coming back to me one last time. As I have matured, evolved, and had more experiences, it has turned into more of a quest for defining the unknown and defining "experiences" for me and others. I have a healthy amount of skepticism in an attempt to keep my research and investigations as unbiased, pure and authentic as possible. I have a medical and science based background that helps me out with maintaining composure, checking the facts and trouble shooting. I have had experience performing occasional paranormal investigations since 1999, using a variety of equipment and being in a variety of circumstances. My interest and study of the paranormal span 3 decades as well. So I'm hoping to put all of my past experience and knowledge to the test and stay open minded enough to learn more than I thought was imaginable while helping others through whatever they are experiencing. In my personal life, I'm definitely a cut up….comedy is my drug, and I'm a "free spirited" individual. I am a huge music fan of almost all types. I am an activist, a volunteer, and pretty much always root for the underdog. I love to sing, Love Theater, photography and have my moments of Facebook and twitter addiction. Follow us on our journey! I'm so very excited and grateful to be a part of S.E.W.P.I.T.!!
---